Scott sports Rc run warm jacket Running Planet Geneva
Trail running jacket Scott RC Run warm.
SCOTT SPORTS RC RUN WARM JACKET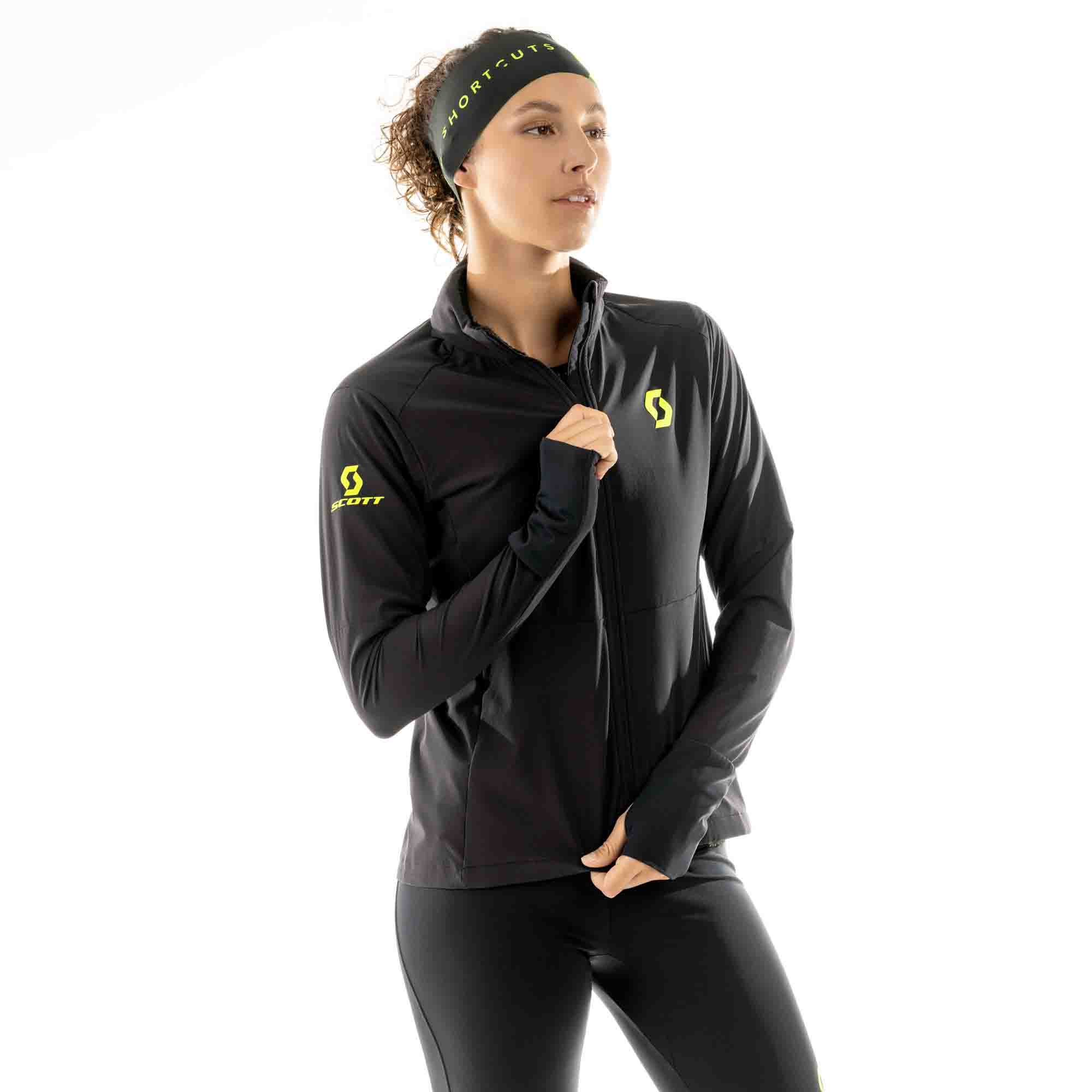 A minimalist and lightweight jacket with active insulation for the colder days.
Thumbholes and fold-over mittens at the cuffs will keep your hands warm while the stowable, ergonomic hood will protect your head from the elements. Reflective details bring an added element of safety when the daylight disappears.
TECHNOLOGIES
DUROXPAND
A four-way stretch fabric, DUROxpand gives you the freedom of movements and flexibility for adventures that require a greater tange of motion.
DRYOXCELL

DRYOxcell fabrics are designed to dry faster, protecting against saturation. This quick dry technology works by wicking moisture away from the skin and dispersing it in the fabric over a larger area. This accelerates the time it takes to evaporate, keeping you dry and comfortable, longer.
RE-SOURCE BY SCOTT

At SCOTT, we believe of doing things the right way and for the right reasons. We are committed to improving the impacts of our products and business practices, preserving the environment for future generations and stimulating positive change in our communities.
DRYOZONE DWR

DRYOzone DWR is the first line of defense against the elements. This water repellent technology sheds water, protecting the fabric from saturation, keeping you dry in the wettest conditions.
PFC FREE

PFCs or perfluorinated chemicals are used in many industries. However, research has shown that they are bad for the human body and the environment, so fabric manufacturers are banning them from their products.
POLARTEC® ALPHA®

Polartec® Alpha® is the first high-performance fabric to introduce the concept of active insulation. The low-density fibers between air-permeable woven layers create a more efficient fabric for regulating warmth and transferring moisture, which speeds up drying times.
Find the products Scott sports on sale in Running Planet in Geneva.
More information at www.runningplanetgeneve.ch