Polar Vantage v3 Running Planet Geneva
Multisports watch Polar Vantage v3.
POLAR VANTAGE V3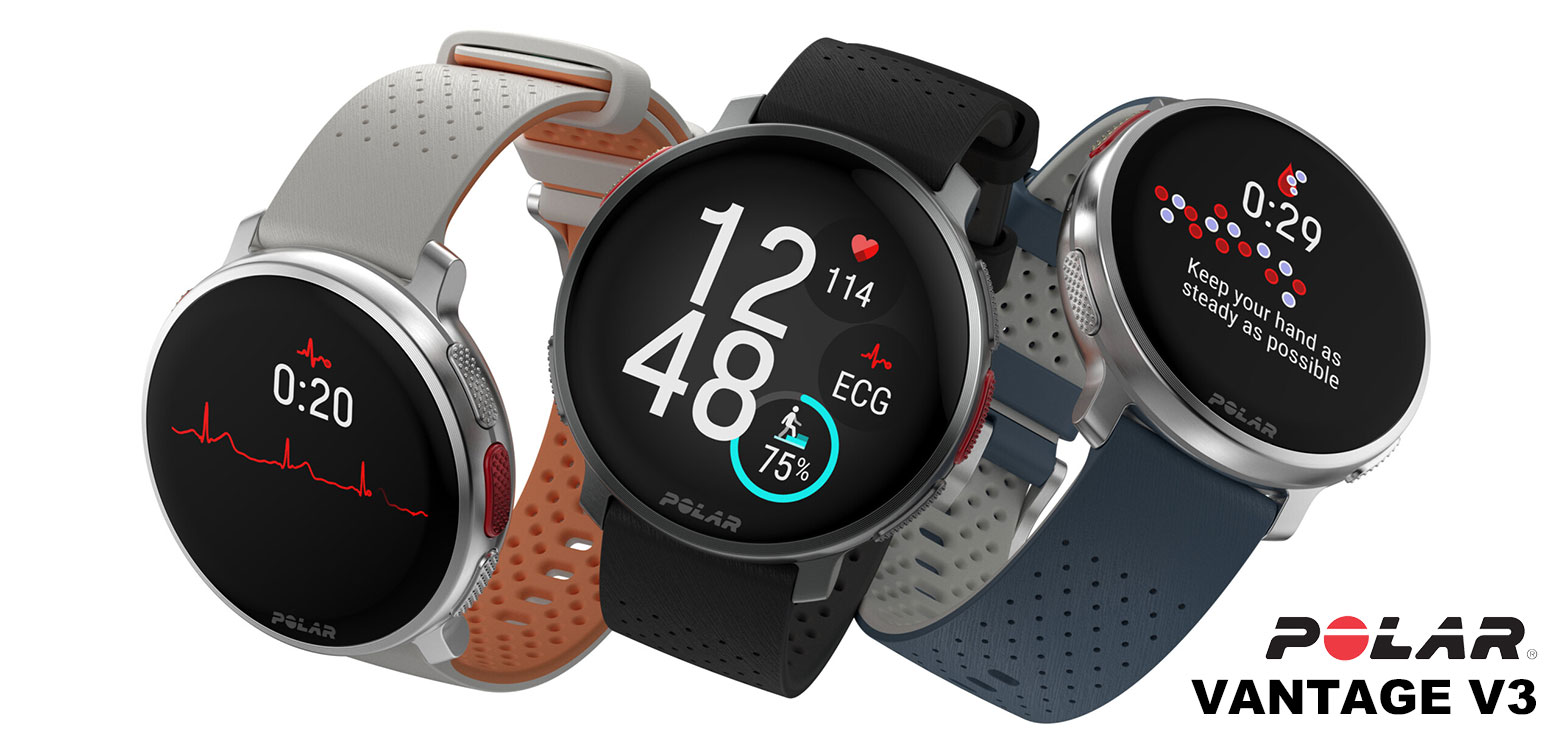 An ensemble of biosensing instruments, AMOLED display, dual-frequency GPS, maps, and the most comprehensive suite of training and recovery tools on the market. The stage is set, and the Polar Vantage V3 smart sports watch is ready to put in the performance of a lifetime.
Capable of analyzing and translating more biomarkers than anything before it, Elixir™ is not just new, it's an evolution.
Place your finger on the 'unlock' button to get an ECG reading in seconds, anytime, anywhere – and open up even more heart health insights.
Supercharged to be more responsive to your actions, and handle more operations smoother and quicker than any other Polar – and now it has the stamina to do it all for longer.
Zeroes in on your location with pinpoint accuracy on any map to show you exactly where you are, and where you're going.
Trained on 5 decades of incredible sporting moments in over 150 disciplines to deliver the kind of coaching and experience you won't get anywhere else.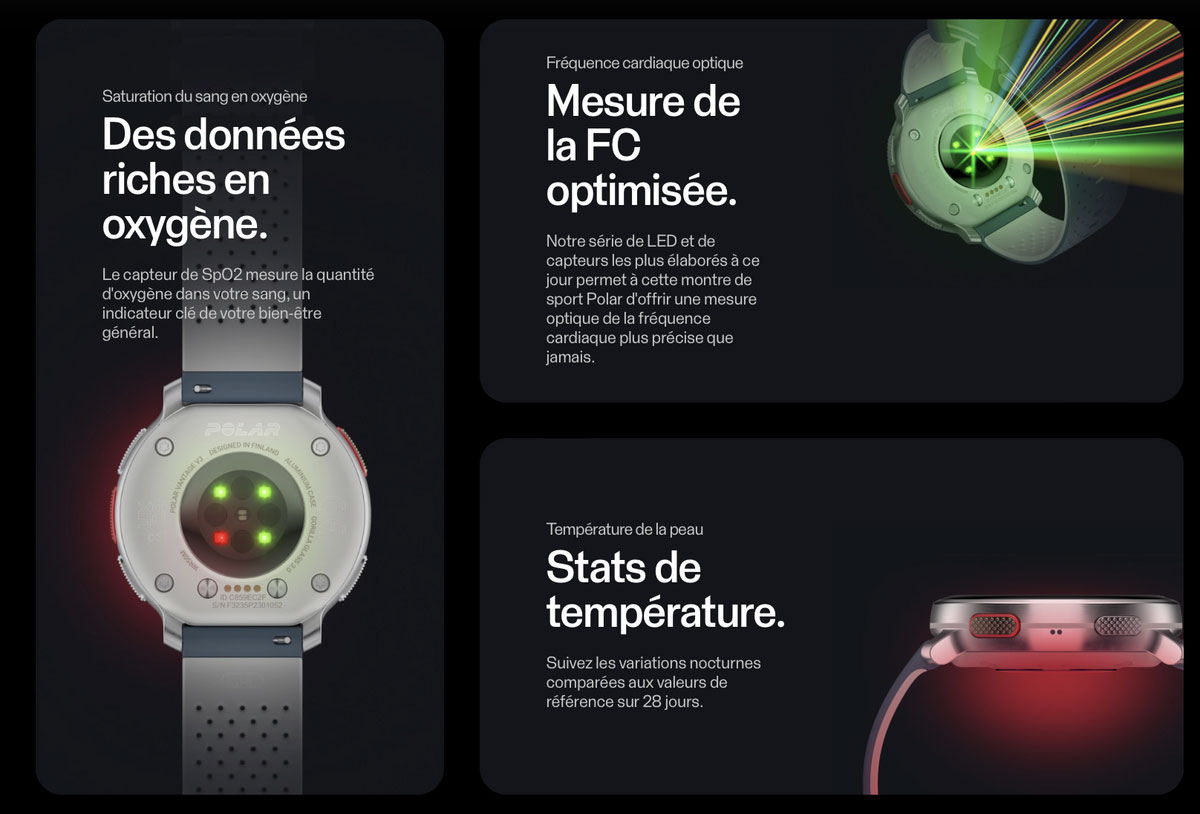 Find the products Polar on sale in Running Planet in Geneva.
More information at www.runningplanetgeneve.ch