Overstims Energy balls bio Running Planet Geneva

Overstims organic Energy balls.
OVERSTIMS ORGANIC ENERGY BALLS
OVERSTIM.s organic Energy Balls are natural, healthy and great tasty snacks, perfect for sports or when you're feeling a little peckish. They are organic, veggie and gluten-free.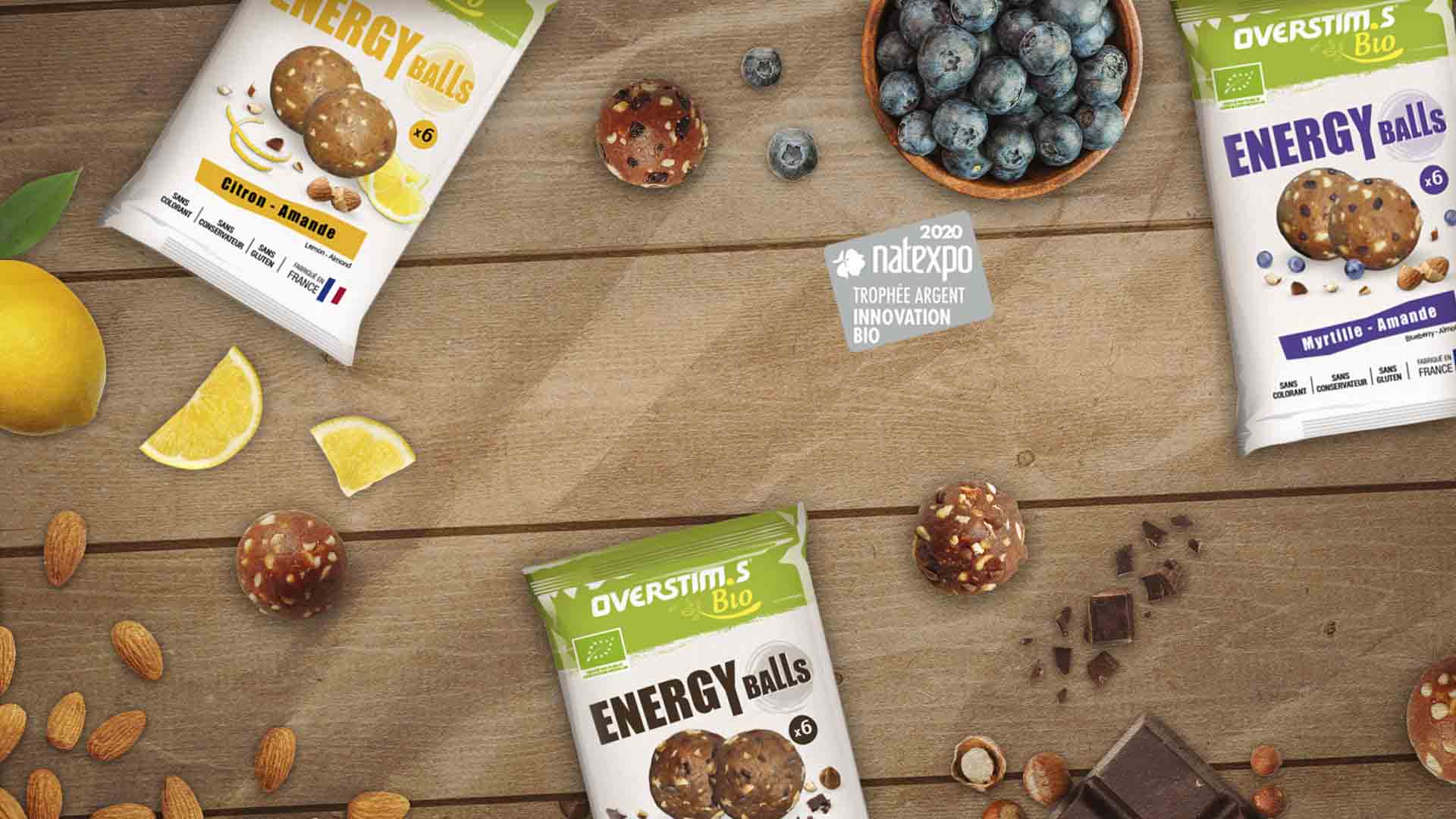 During or after your sports session, for a bite to eat, or a little energy boost during the day, take the organic Energy Balls: a healthy alternative to sugary snacks.
Thanks to their soft, melt-in-your-mouth texture, the organic Energy Balls can be eaten easily and allow for easy absorption even during exercise.
Made with the best ingredients from organic farming, they have no added sugar, no preservatives, no additives.
Their tasty recipes will perk up your appetite. The organic Energy Balls provide energy that's good for you and tastes good as well!
Find the products Overstims on sale in Running Planet in Geneva.
More information at www.runningplanetgeneve.ch