Mizuno wave Rider 26 Running Planet Geneva
Road running shoes Mizuno wave Rider 26.
MIZUNO WAVE RIDER 26
The new Mizuno wave Rider 26 are ideal for runners looking for a versatile running shoe for their daily run.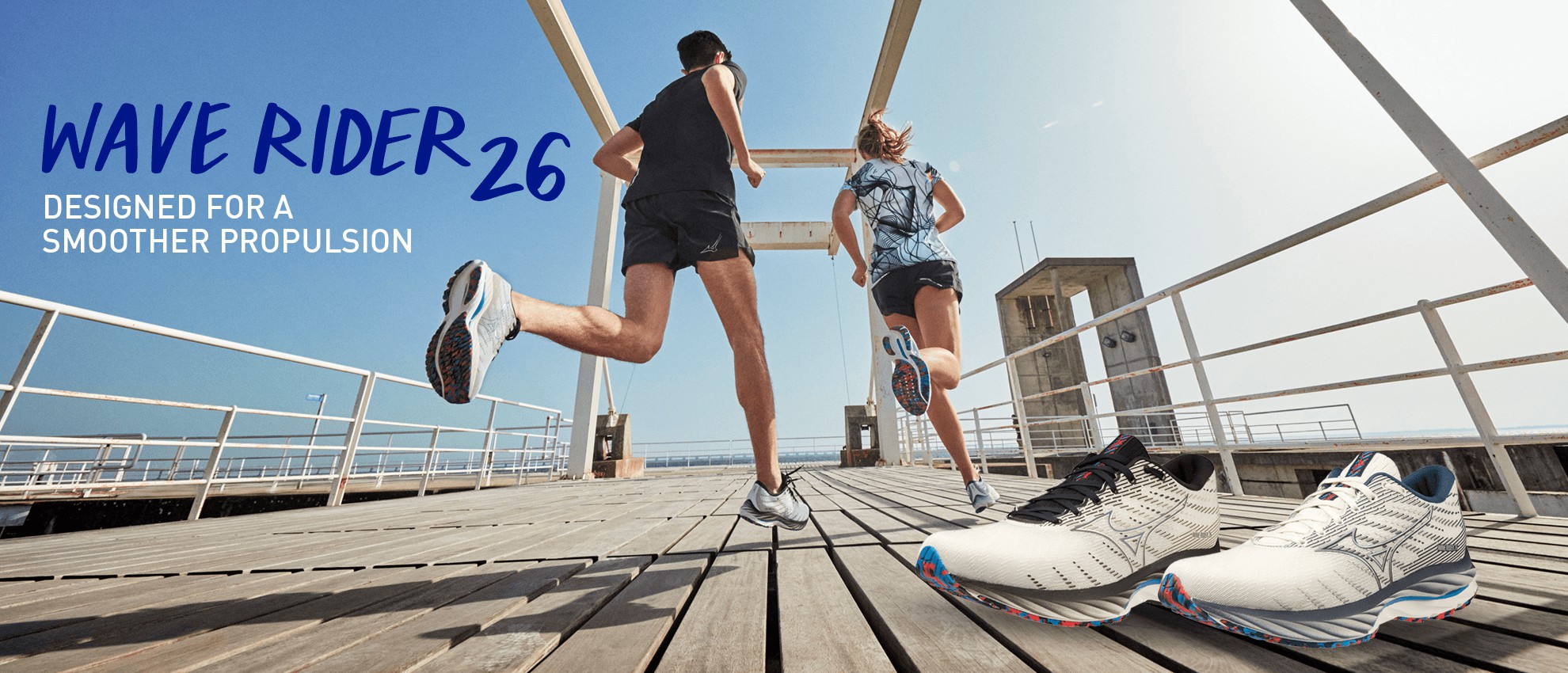 The Wave Rider 26 has a 2mm thicker MIZUNO ENERZY midsole.
Thanks to MIZUNO ENERZY you enjoy improved flexibility and stability, which is combined with a resilient propulsion. This foam is 15% more resilient than standard EVA foam that is used in many other running shoes.
Between the two layers of MIZUNO ENERZY is the well-known Wave Plate, which is a plastic plate in the shape of a wave. This wave-shape ensures a stable landing and more resilience during the take-off. The Wave Plate is slightly reinforced on the inside.
The Heeled X10 Carbon Rubber outsole provides good grip and is very durable at the same time. Run comfortably with every workout with the Wave Rider 26 and experience stability with every step you take.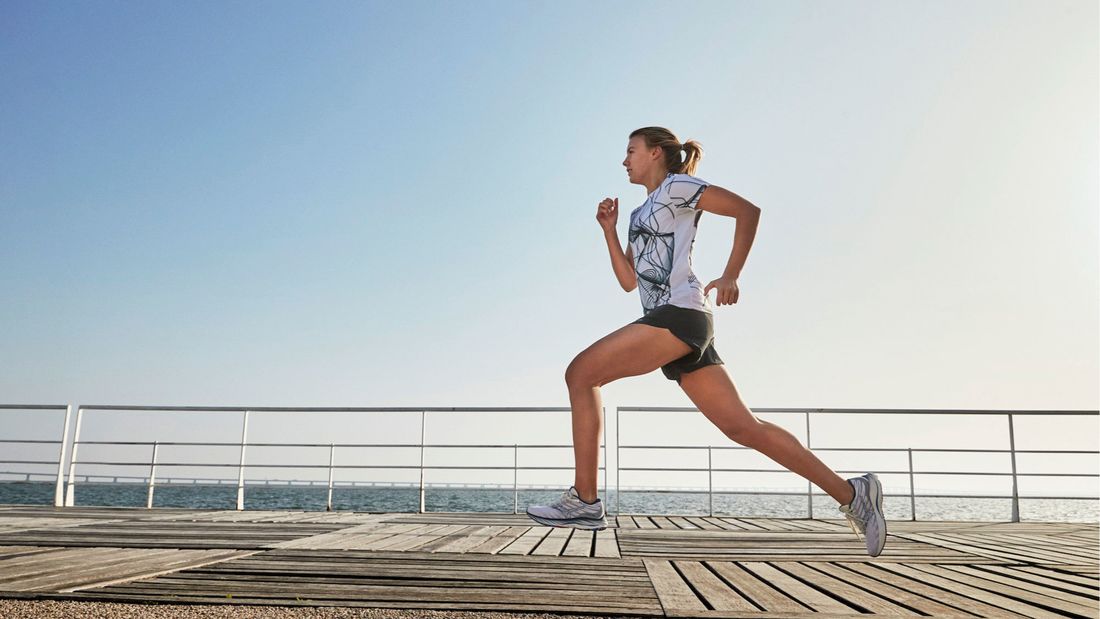 Find the products Mizuno running on sale in Running Planet in Geneva.
More information at www.runningplanetgeneve.ch