Compressport Hurricane waterproof 25-75 jacket Running Planet Genève

Compressport Hurricane waterproof 25/75 jacket.
COMPRESSPORT HURRICANE WATERPROOF 25/75 JACKET
No matter where you are, there will usually come a point when the clouds roll in. Yet training and racing needn't stop for heavy rain.
The Hurricane 25/75 is designed as a bigger brother to the super-lightweight Hurricane 10/10 model. The 25'000 Schmerber water-resistant fabric mean it is 2.5 times more watertight and all zips and seams are carefully waterproofed.
The jacket remains nonetheless breathable, allowing sweat to evacuate so baselayers stay as dry as possible. Lighter panels in 10/10, 4-way stretch fabric are built into the back and underarms for more freedom of movement and extra breathability.
The fit is ergonomic, tapering on the forearms to avoid excess material getting in the way of motion. The hood and high neck offer optimal protection without hindering vision. Two practical zipped pockets carry small belongings and nutrition.Waterproof yet still breathable, the Hurricane 25/75 is your sturdy companion when the skies open on your biggest adventures.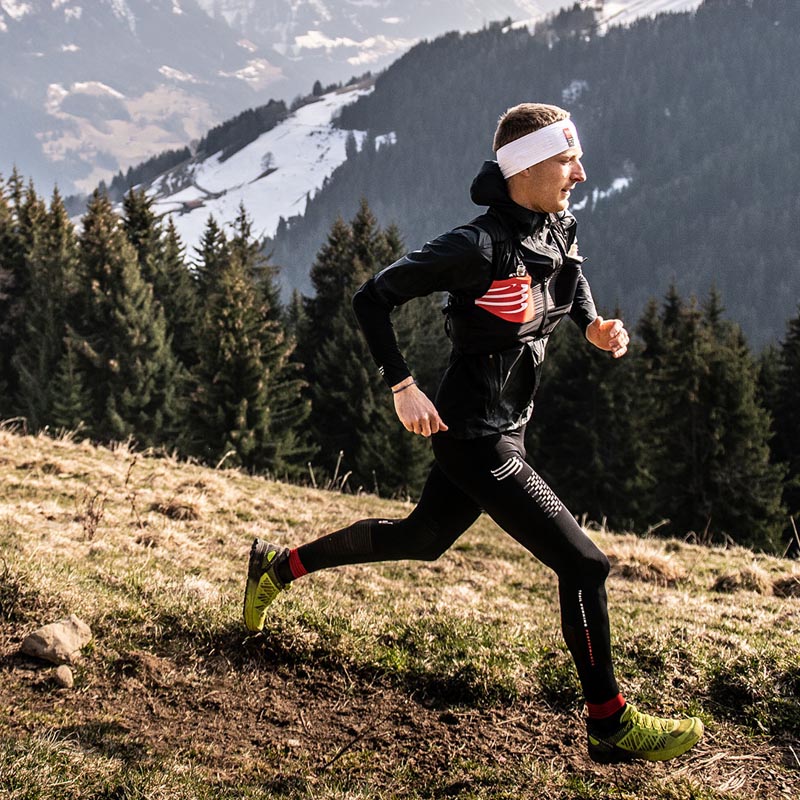 Find the products Compressport on sale in Running Planet in Geneva.
More information at www.runningplanetgeneve.ch